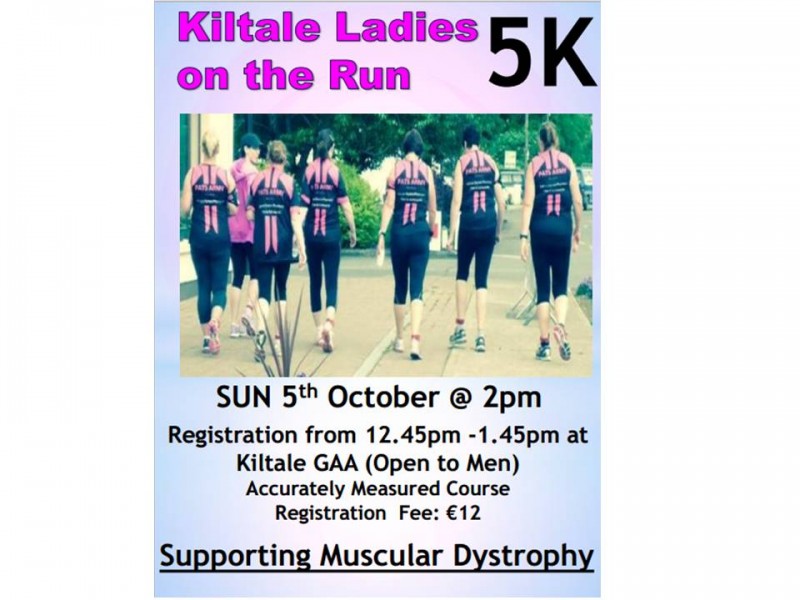 Some running news for all our enthusiastic 'Men on the Move' in particular but the invite is open to anyone who would like to do their bit for Muscular Dystrophy.
'Kiltale Ladies on the run' are hosting a 5k run in the Club on Sunday the 5th October. All interested parties can register on the day between 12:45-1:45pm. Pat and Fiona will also be taking registration on Thursday 2nd October in the clubhouse from 8.15pm- 8.30pm or Pádraic will have registration forms on Wednesday night (24/09/14) at the clubhouse.
Walk, run, jog… probably crawl if no one is looking, whatever you feel like doing to boost your own fitness and support Muscular Dystrophy.