Lotto: Not won
Numbers drawn: 9, 21, 23, 28
3 x €20 winners: Margaret Malone, Aoibhín Lennon, Helen Garvey
Next week's jackpot: €1,200
Please contact any committee member if you wish to purchase prepaid Lotto entry for 10, 20 or 52 weeks. As this is the main income which the club use for the running of the club, we would encourage all members to support.
Kiltale Walk & Talk 2019
Only just over 3 weeks left! No extensions!!
Teams are almost full – rounding up the last few. If you're not on a team let us know as soon as possible. Everyone's getting in on the act!
Fixtures coming soon
Saturday 13th April: MHC division 2 Cup Final: Clann na nGael v Kiltale – venue Dunganny 2, throw-in 11am

Please come out to support the lads, who are aiming to retain the trophy we won last year!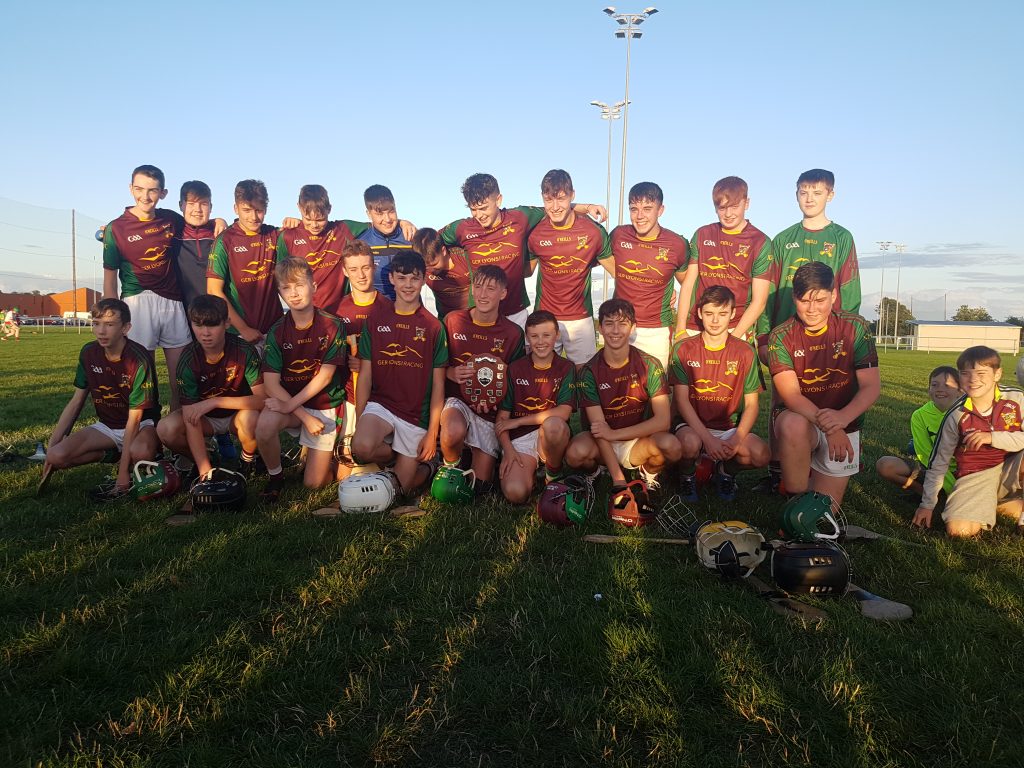 Saturday 13th April: U8 HL group 1 round 2: North Meath v Kiltale – venue Carlanstown, throw-in 10am
Saturday 13th April: U10 HL group 1 round 2: North Meath v Kiltale – venue Carlanstown, throw-in 11am
Sunday 14th April: U16 HL division 2 round 3: Loughcrew Gaels/Gaeil Colmcille v Kiltale – venue Grangegodden, throw-in 11am
Saturday 20th April: U12 HL group C round 4: Kiltale v Blackhall Gaels – venue Kiltale, throw-in 2pm
Sunday 21st April: U16 HL division 2 round 4: Kiltale v St Colmcille's/St. Patrick's – venue Kiltale, throw-in 11am
Good Friday 3×25's
The traditional 25s card game returns to the clubhouse on Good Friday night in the clubhouse at 9pm sharp.
Tickets €20 – contact Francis at 086 3569083 for more information.
Registration for the club has to be completed immediately – this process cannot be completed unless membership payment is completed.
2019 Hurling Camps
The Kiltale EASTER Hurling Camp is now just a few days away!For boys and girls aged 9 to 11, from Monday 15th to (Holy) Thursday 18th April. Kiltale boys and girls only.
The club would like to thank James Kelly and his team for undertaking this, and we wish all the best. For details contact James at 086 203 4312.
The 2019 Kellogg's GAA Cúl Camps will hit Kiltale from Monday 12th to Friday 16th August. All booking for Cúl Camps must be done online at least three days before camp begins.
Support the Clubhouse
The clubhouse is a very important facility in our parish and always needs support. Like other clubs we don't want to know what it is to be without it. Drop in for a drink or an ESSENCE Coffee or think about using the facility for a party or meeting.
We appreciate your support and value the custom you all give.
Contact Carmel Bennett – 086 3770763.
~Don't forget to follow Kiltale Hurling & Camogie Club, and the Kiltale Clubhouse, on Facebook! ~