More excellent work undertaken at the weekend at the pitches, as well as the old nets at the far end of the main pitch being removed (new nets going up in next couple of weeks) the tree stumps which were there were also completely removed by Brian Reilly.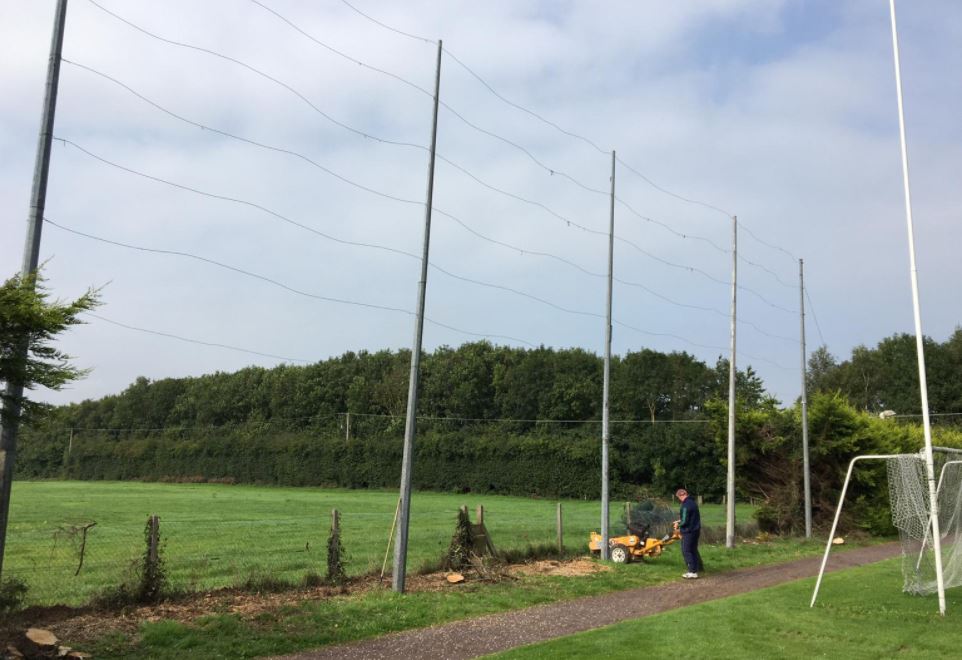 Unfortunately the Clubhouse remains closed however we're using the opportunity to give the place a face-lift. We'll keep that as a surprise for the moment but we think you'll like the new look when we eventually open the doors again!
Also, the juvenile pitch is now marked and setup for the underage groups including permanent goalposts at both ends.
In future there will be no parking on this pitch, we will be using along the wall and behind the trees/far goals of the new juvenile pitch for cars.
Watch out too for new signage going up shortly.
To all that continue to assist the club in whatever way, we are most grateful.
Our ground has 2 adult pitches and 1 juvenile, walking/running track,dressing rooms, new toilet facilities and clubhouse that all need to be maintained.
Work like that done at the weekend and pitch cutting during the week is done by our volunteers who continue to alleviate the costs and we are indebted to them, however some costs are incurred.
We remind you that our club lotto is presently our only way to financially support the club. Our expenses include loan repayments, county board payments and upkeep and maintenance. We've had a lot more games than usual recently and it's great to hear the compliments about our grounds we've received coming from other clubs.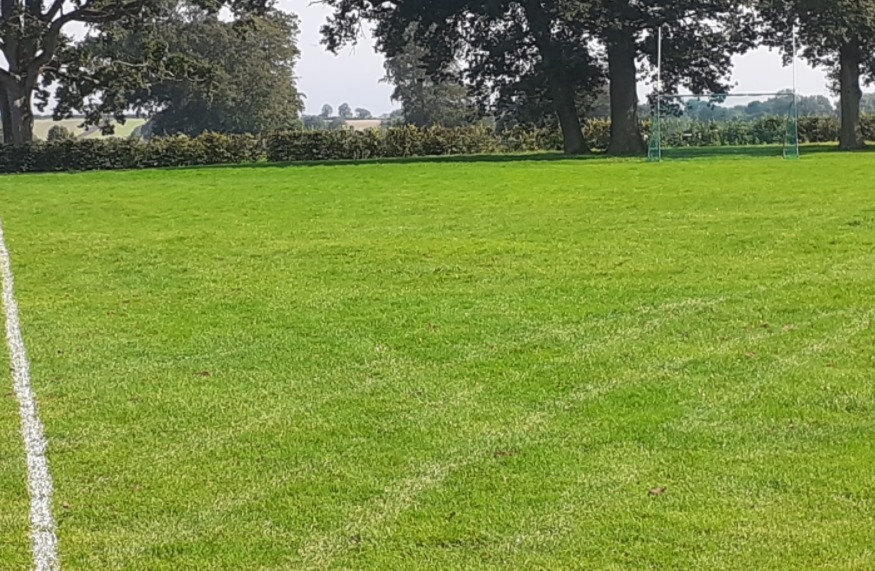 Continue please to play our club lotto and play responsibly – https://play.clubforce.com/play_newa.asp…
The club fundraiser in May assisted hugely for our 2020 affiliation, COVID requirements (new signage, hand sanitisers etc) and other payments as outlined above.
We'd also like to thank our sponsors, in the present climate it is not easy for companies so thank you all.
We'll be selling more advertising space shortly as well, details soon.
For the members, committee, parents, teams and mentors you have all been responsible with COVID and we thank you and ask you all to continue to adhere to all requirements. Complete Healthy Declaration before training or games. Wash hands – Sanitise hands on entry and exit – Keep you distance – keep contact tracing list – keep to time slot for training – don't hang around- respect all others and we should be safe.
If you feel unwell at anytime don't go to pitch or training or games. COVID is not a disease it is a virus which effects all differently. Be honest to yourself, your family, colleagues if you are unwell and any COVID symptoms – isolate – ring GP and inform those concerned your not feeling well. This is about trust/honesty there should be no stigma if you contract it.
Thank you
Kiltale Hurling Club Committee