Here's the schedule for first week of the Get Fit in Feb programme!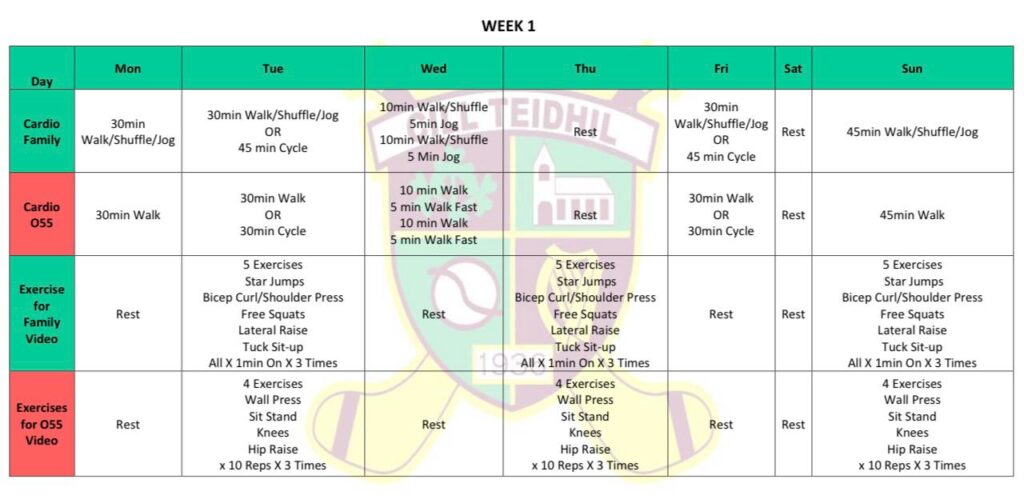 If you'd like a larger printable version to stick to your fridge send us an email on pro.kiltale.meath@gaa.ie and we'll get it out to you.
Alternatively if you have a Google account you can download from Google Docs by clicking/tapping the link below.
Remember to look out for the weekly videos also, starting from tomorrow. We'll post here and on our YouTube channel.
https://drive.google.com/file/d/1poWRS3A2QBbIqw_JmS3TjViyqfq8nLnR/view?fbclid=IwAR1HI9jor0Wl9ehv0sH249TklUx2MVmyrQPSVsTTJrOryl5FBQrWZ8A7d0w