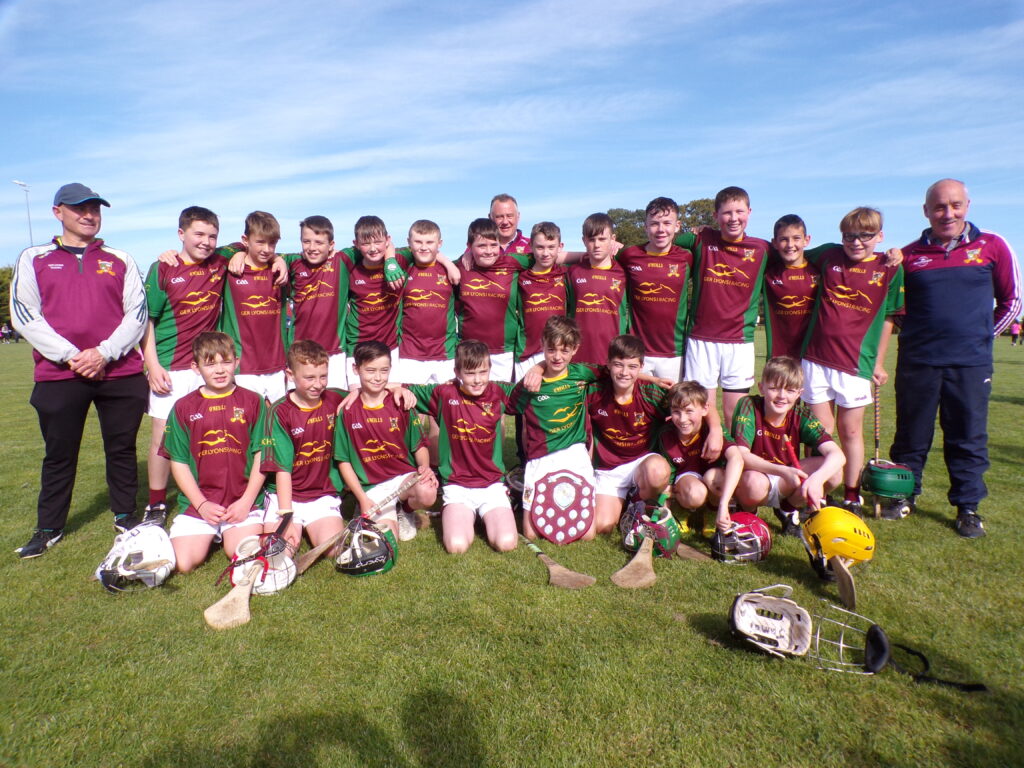 Under 13 Div 3 HC Final
Kiltale 2-10
Longwood 3-02
On a perfect day for a hurling final, Kiltale and Longwood served up a thrilling final in Kiltale on Sunday. Conditions suited the skilfull and both sides showed they were well capable in that department throughout the game.
Longwood started best and went ahead with an early point in the third minute, it took a David Regan free for Kiltale in the 9th minute to level things up – the side with the home advantage then began to settle and Regan added a 13th minute free to go ahead by one.
The lead was short-lived however as Fionn Hanna rattled the net just a minute later to put the whites up by 2 just before the first water break.
Kiltale responded well with three points from Regan – one from play and one each from a free and 65 – Kiltale back in control and leading by the minimum at half time.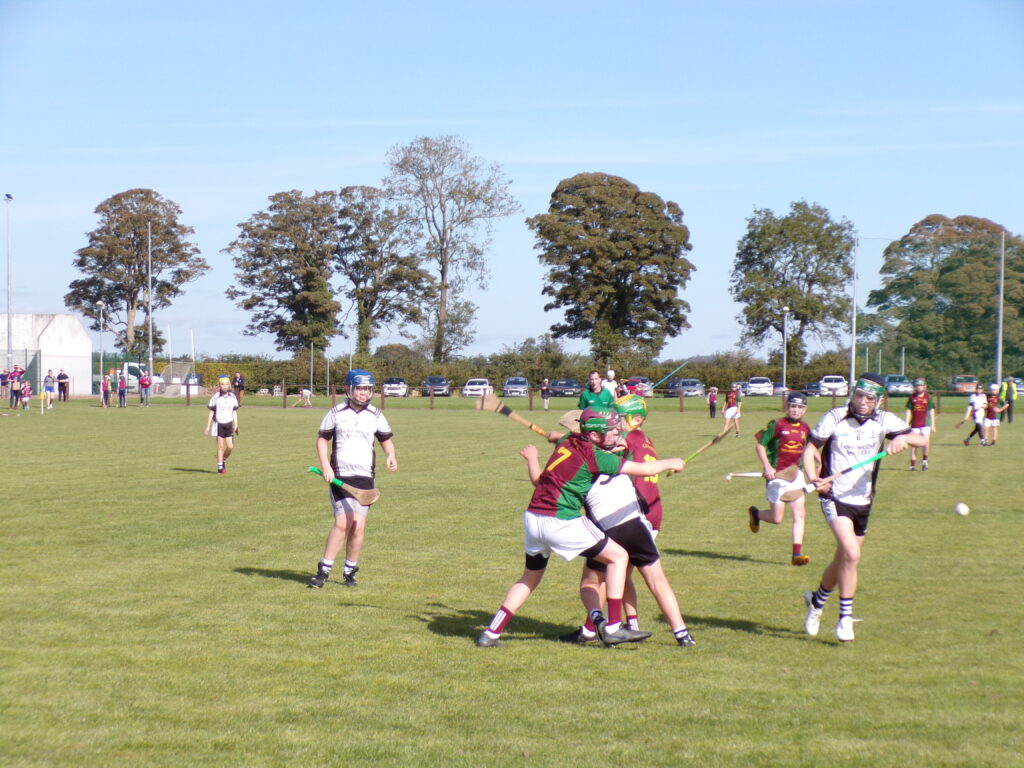 With Dylan Bannon controlling the defence from centre back, ably helped by Charlie Benson, Pierce Anderson and Michael O'Shea Kiltale had a great basis to drive on.
Having got all Kiltale's scores so far in the match, it was time for some of Regan's team-mates to step up and the certainly did, points from Jake Ryan, Callum Farrell (free) and Jason Bulloch added to a 65 from Regan to leave the maroons five ahead.
But Longwood had other ideas and Patrick Nicolson struck to the net after 21 minutes of the second half – game on, three points the difference now.
Again though, the resolute Kiltale spirit came to the fore and a point from Farrell was quickly followed by a speculative strike from the tireless Bannon which ended up in the back of the net.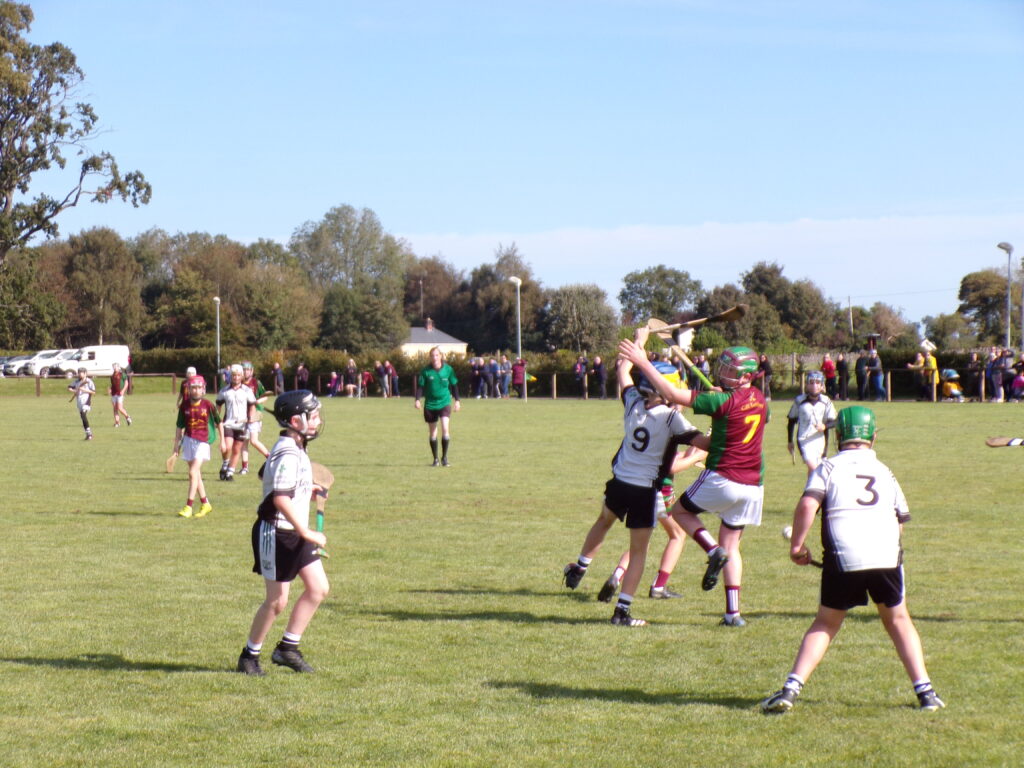 The joy of that goal was short-lived as Longwood scored another goal after they lobbed a free into the box, no. 6 Riann Duffy pounced and there were just 3 points between the teams with two minutes to go.
It was time for calm heads for the home side and when Benson hit a long ball into the forwards Farrell was there once more for slot more a brilliant goal to win the game.
A fantastic game of hurling and both clubs can be proud of their teams, there are great days ahead for both sets of players as they move up the ranks.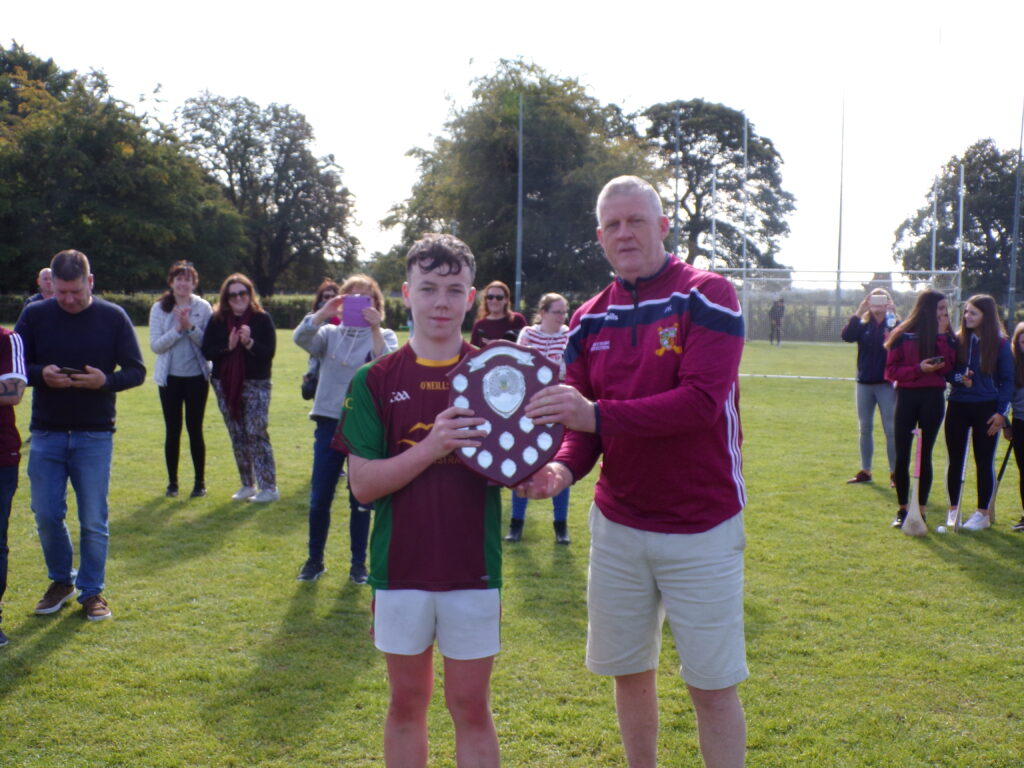 Kiltale:
Jamie Ashe, Jake McCormack, David Regan (0-06), Lewis Ryan, Jason Bulloch (0-01), Sean Harrigan, Emett Villing, Aaron McCabe, Fin Bannon, Ben McQuaid, Michael Madden, Pierce Anderson, Jake Ryan (0-01), Michael O'Shea, Charlie Benson, Cormac Murphy, Diarmuid Austin, Dylan Bannon (1-00), Evan Lawless, Callum Farrell (2-02)
Longwood:
Conor Dorran, Conor Dixon, James Cully, Rian Duffy (1-00), Ronan Greene, Graeme O'Loughlin, Fionn Hanna (1-01), Jake Lynch, Sean Hanlon Upton, William Phillips, Noel Gill, Jonah Furlong, Patrick Nicolson (1-00), Rian Holton, Sean Kelly, Sam Bacon