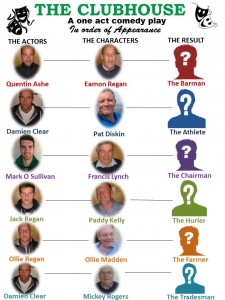 The fourth secret of fatima revealed!!!
They kept this one quiet for a long time but we now have the confirmed line up for our play 'The Clubhouse'. Check out the cast below. I've heard plenty of positive feedback from the rehearsals.
Tickets still available for Friday the 28 November. Contact Damien Clear (086-8661256), Liz Phelan or Ann Gilsenan.